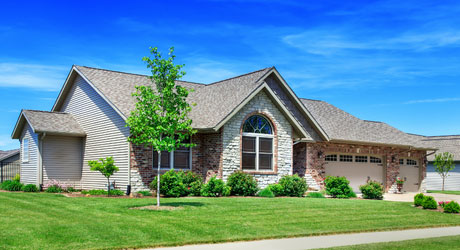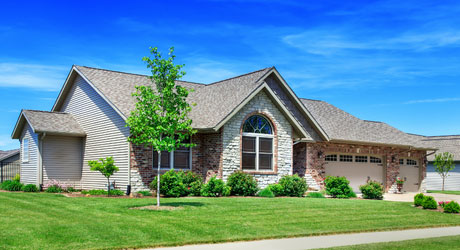 As a homeowner, you want to make sure that your home looks great and is well-maintained. One of the best ways to ensure that your home is looking its best is by investing in the right type of siding. With so many different types of siding available, choosing the right option can be overwhelming. This guide will help you navigate through the process and select the perfect siding for your home.
Understanding Your OptionsThe most important step in selecting the right siding for your home is understanding all of your options. There are several different types of siding materials available, including vinyl, wood, stone veneer, cedar shakes, HardiePlank®, and more. Each type has its own unique benefits and drawbacks that should be taken into consideration when making your choice. For example, vinyl siding is one of the most popular options due to its low maintenance requirements and affordability. It's important to weigh all of factors when selecting the right type of siding for your home.
Choosing a Professional Installer Once you've selected the perfect material for your home's exterior design needs, it's time to find a professional installer who can get the job done correctly and efficiently. Make sure to research potential siding contractors thoroughly before signing any contracts or agreements – ask questions about their experience with similar projects and read reviews from previous customers if possible. A good contractor will be able to provide you with an accurate estimate on how long it should take them to complete the project as well as what type of warranty they offer on their workmanship. It's also important to check if they are licensed and insured properly in order to protect yourself from any potential liabilities during or after installation.
Preparing for Installation Once you've chosen a professional installer for your new siding project, it's time to start prepping for installation day! This means removing any existing materials (such as old paint or tiles) that may need replacing beforehand as well as clearing away any debris or plants near where they will be working so they have easy access while installing the new materials. Additionally, make sure that all windows and doors are securely shut.
Selecting a new material for your home's exterior can seem like an overwhelming task but following these steps can help make it easier! Start by researching different types of siding materials and understanding which ones would fit best with your particular property's style before finding a professional installer who has experience with similar projects in order to ensure quality results!