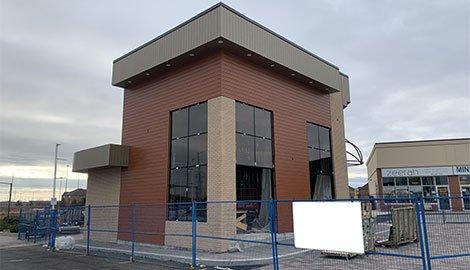 Metal Siding
At Ontario Siding and Gutters we are proud to offer top-quality metal siding installation services to help protect and beautify your home or business. Our experienced and highly skilled team of professionals is dedicated to ensuring that you get the highest quality service and the foremost results possible.
Metal siding is a popular choice for its durability, low maintenance requirements, and attractive appearance. It can withstand extreme weather conditions, including heavy rain, snow, hail, and wind, without cracking, warping, or fading. Metal siding is also resistant to pests, such as termites, which can cause significant damage to traditional wood siding.
Metal siding is available in a wide variety of colors, styles, and textures, making it easy to match your home or business's existing architecture and design. It is an excellent choice for modern, industrial, or contemporary styles, as well as traditional and rustic looks.
We stand behind our work, and we offer a satisfaction guarantee on all of our services. If for any reason you are not completely satisfied with the results of your metal siding installation, we will work with you to make it right.
keyboard_arrow_leftPrevious
Nextkeyboard_arrow_right