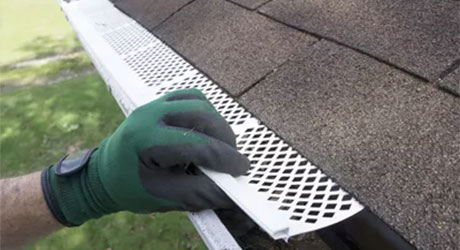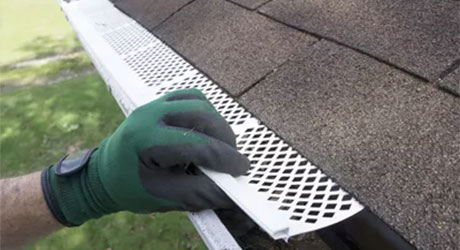 Are you tired of cleaning out your gutters? Obviously, your answer is yes. Cleaning gutter is a very daunting task for homeowners. It is a very smelly and messy job and can lead to several injuries from ladder accidents. Dry leaves, dirt, debris, and branches can clog your gutters and can stop water from draining out of the gutters. Make sure these are always clean so that they can do their job properly. By installing a gutter guard you can improve its performance.
Here are a few benefits of installing a gutter guard. Let's explore them.
It Reduces Maintenance: This is the foremost reason for installing a gutter guard. You can reduce the amount of gutter maintenance that they required after every few days. These guards keep debris and leaves away from the gutter and also help you to keep out of your regular cleaning service.
Save You Time & Money: Having a gutter guard means you don't need to spend your time to clearing debris, dust, leaves, and unblocking the gutters. Cleaning gutters can be a dangerous job and it requires a professional to perform the job. By having guards, you will not have to call a professional to unblock the gutters.
Prevent Water From Entering Your Home: Sometimes, homeowners are not able to realize that they have a block gutter problem in their house until they observe water entering their house when it is heavy rain outside. A leakage problem can lead to several serious damages, which are usually expensive to repair.
It Minimizes Mold & Mildew: Mold and mildew are not good for anyone's health. That is why installing a gutter guard can be a real win-win. Clogged gutters can allow mold and mildew to develop outside the house. It is not good for any house, but it can lead to numerous dangerous diseases like asthma and other respiratory conditions.
Don't Wait. Contact Us Today.
Gutter guards are one of the best solutions to protect your premises from water damage. Without protection dirt and debris can the roof. If you want to install a gutter guard, our team is always ready to assist you. Reach out to us today to know more about our services.