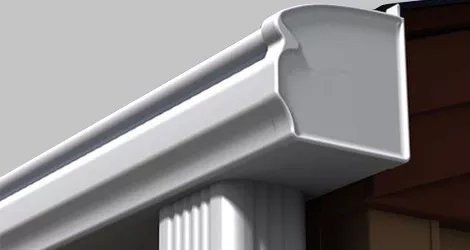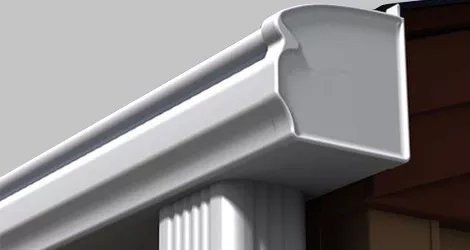 Gutters are crucial part of every ones home as they work as drainage system for the water from roofs. Their function is to maintain home foundation structure based on proper gutter installation. In order to maintain gutters functionality, its important to know about the following:
Professional Gutter Installation Company If you want to ensure high-quality installation, opt for professional contractor services. DIY method for gutter installation is not advised.
Choose The right size of Gutters: Standard size gutters are 5 inch, which equals 127 mm in width and are most commonly used. If you experience heavier water flow, it's recommended to opt for 6 inch width, which equals to 152 mm and offers sufficient support for water flow.
Consider The Appearance Like quality, an appearance of a home also matters. You can pick K-Style gutters, which is commonly used or half-round style, which offers more sophisticated appearance. K-Style gutters come in 5 inch and 6 inch width. Half-round style comes in 6 inch width only.
Colors:  Both styles of gutters come in variety of colors. Kaycan and Gentek are the preferred suppliers.
Installing gutters on your own is somehow a big hassle. If you want to attain successful and long-lasting results, then you can choose our professional gutter installation services at Ontario Siding & Gutters.