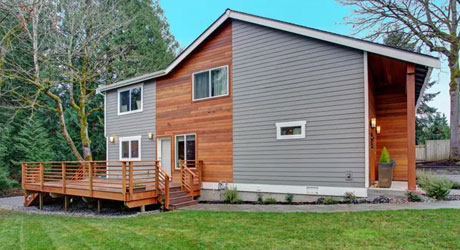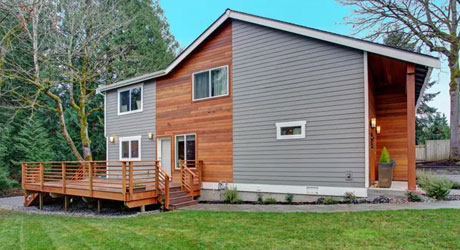 Are you planning on wood siding for your home exterior?
Your quest ends here; you do need not look any further than Ontario Siding & Gutters to get the most trustworthy and professional job done.
Choose The Right Type
Choose the right wood type, the ones that are least prone to rot and decay. Also, the wood should be free from moisture (<20%) to prevent fungi from eating away the wood. Woods like redwood, western cedar, Nordic whitewood, and cypress are naturally resistant.
Prevent Damage From Sun
Woods are vulnerable to damages caused by the sun. Inquire with Ontario Siding & Gutters what types of wood sidings are more resistant from UV rays.
Avoid Water Traps
While the installation is in process, we will make sure the work is done efficiently. During the entire installation process, our team ensures no slanting of wood or formation of traps.
Keep Siding Away From Ground
Ontario Siding & Gutters will install wood siding above the ground to prevent touching the soil which can cause damage.
Contact Ontario Siding & Gutters today for wood siding installation at affordable prices.