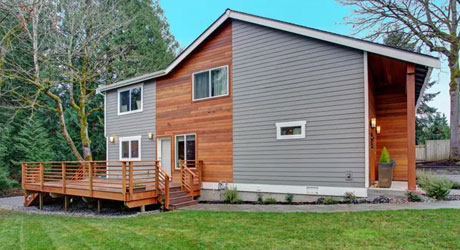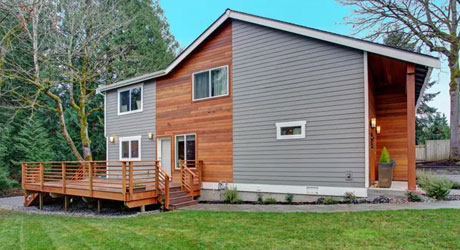 Are you planning wood siding on your home exterior? Your quest ends here; you do need not look any further than Eaves and Siding to get the most trustworthy and professional job done. However, your work does not end here. Post installing the wood siding, it is your duty to make sure the elements stand-up well and last long. Here are five ways to make your wood siding last.
Choose The Right Type
Choose the right wood type, the ones that are least prone to rot and decay. Also, the wood should be free from moisture (<20%) to prevent fungi from eating away the wood. Woods like redwood, western cedar, Nordic whitewood, and cypress are naturally resistant.
Waterproof Your Wood Siding
Dry wood does not rot; thus it is essential for you to waterproof them. It can be done by applying a coating to protect against fungi and moisture. Once done, it is safe for approximately 15 years.
Prevent Damage From Sun
Woods are vulnerable to damages caused by the sun too. Thus, ask the professionals of Eaves and Siding to apply an effective coating on them to block any damage. The wood will retain its durability as well as it will reflect away all the harmful UV rays.
Avoid Water Traps
While the installation is done, you should make sure the work done is efficiently. And, we handle this part for you and your house. During the entire installation process, our team ensures no slanting of wood or formation of traps; also while coating, each surface is sealed effectively in preventing the formation of creaks where water can store.
Keep Siding Away From Ground
If feasible, try your best to avoid wood siding installation on the ground. If they touch the soil, then they are prone to damage. Make to keep about them 8 inches above the ground.
Contact Eaves and Siding today for overall protection of house and wood siding installation at affordable prices.