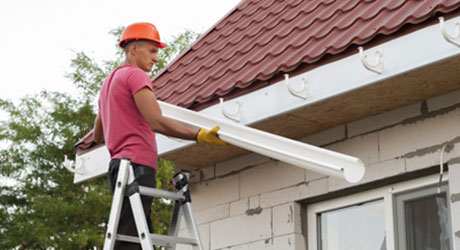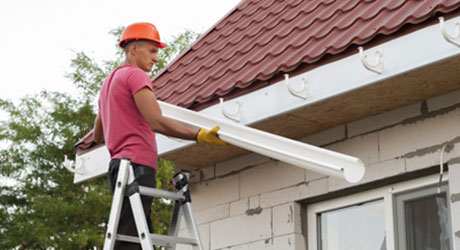 Gutters play an important role in protecting your home from natural and man-made problems. Undoubtedly, gutters are important, but after a long years time period, it could get any problem and need to be changed as soon as possible. Though they are made of high quality materials and are well-maintained. Gutters are expected to replaced when they show symptoms to become not able to perform well in future. You should notice the warning signs and replace it as soon as possible.
Signs Indicating For Gutter Replacement
Cracks
Be aware when your gutters show cracks. The small cracks will become larger with passing time and will not be able to handle weather attacks. The cracks are also the reason for water leakage.
Standing Water
If your gutters having standing water, it could have blockage. Your ignorance to clogged gutter can develop problems in its fixture which may be resolved by replacing it.
Rust
There are some gutters that succumb to the rust due to excessive rainfall. A rusty gutter is risky as it can damage or break anytime. Even, the rusty metal shatters and nuts that are used to install it cause of its earlier break.
Peeling Paint
Malfunctioning gutters may ruin a good paint job. You have to inspect if the paint is bubbled up and peeling off due to excess moisture or leak. In case the paint peeling is extending in more areas then it could become a serious issue.
Mold Occurrence
If your gutter system works improperly, you will get the occurrence of mold in your basement our exterior. This can bring the allergens in your home. Along with removing these, you should once detect your gutter whether it is working well or not.
Apart from these major issues, your gutter may also get overflowing water, foundation problems, water damage marks, sagging gutters and gaps. The moment you notice these signs, you can call the Ontario Siding & Gutters. Our team of licensed and insured technicians provides fully satisfied installation, replacement and repair services to our clients.