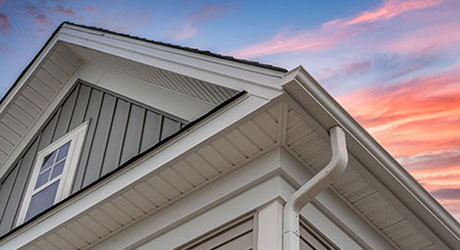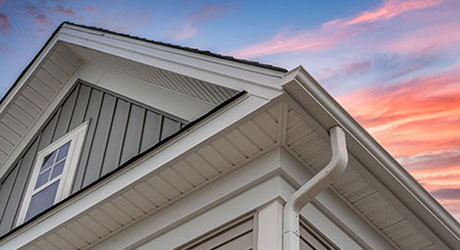 Are you planning to install new gutters or maybe you are wondering whether to replace the existing one with a better one? If so, then you must be surprised to see that there is more than one option for you to consider when it comes to choosing the perfect one for your house! You have regular gutters as well as seamless gutters! But which one is good for your house? Let us explore which one will be best for you. Here is a quick description for your comparison. Scroll to read further.
Difference between Regular and Seamless Gutters
Regular Gutters
Obviously, it is true that most of the houses have regular gutters. And, they are made by joining the sections of the gutter to the roofline of the home. They are really customizable and available in materials like Copper, steel, vinyl, and aluminum. All these materials vary as per their efficiency and lasting nature. People prefer regular gutters because they are vastly produced, used, have standard lengths, easy to get, easy to install, and even easier to replace.
Seamless Gutters
Now, they are made of a single piece of material. And, these seamless gutters are more durable than regular gutters. Moreover, if you put up in a really wooded area, and your roof is really prone to collecting dust, then seamless gutters are the best one to go for! You invite lesser risks to your home. Another benefit is that there will be no trapping or clogging of gutters. However, the seamless shutters cost a little more than the regular gutters but as the maintenance efforts and costs are less, so it gets covered. You can have custom seamless gutters for your house as per your choice and the aesthetic feel of a home.
Are you looking for the right service provider for your gutter installation, replacement, or repair services? Reach out to the Eaves & Siding today. The professionals are well trained and experienced with handling varieties of gutters and other house-related requests! Contact them today to get your quote.