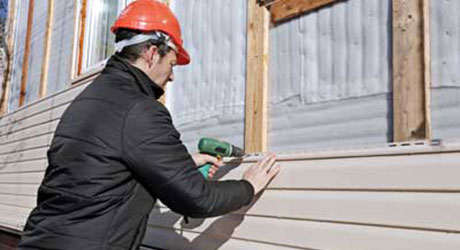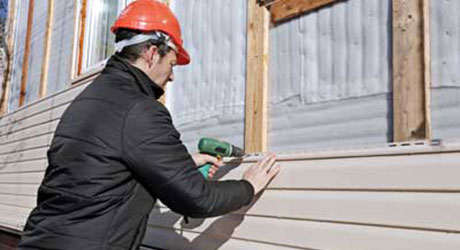 If you think it's time to replace your home's siding, then you must go for it without looking at the cost. General wear out or crumbled siding is a risky problem for the interior as well as exterior of the homes. Such like a roof, an outer siding of the home has also limited lifespan. They usually get damaged due to the exposure of harsh climate conditions. In order to maintain your home's value, it's better to hire premier siding contractor for the proper installation.
If you experience following poor siding signs, its recommended to replace your home's siding:
Loosing Wallpaper
A loose wallpaper allows the moisture to penetrate the house due to improper installation. These shows that your home is in the need of a professional.
Mold
A mold is a big indication that there is a problem of water seepage in an exterior of the home. If you are facing such kind of issue, then it's better to replace the exterior siding with the help of an expert.
Discoloration
Discolored exterior boards are the big concern of every home due to its old presence. You must replace these faded boards with the help of a professional contractor.
Increased Energy Rates
An exterior roofing structure affects the HVAC units due to the poorly installed siding or poor-quality insulation. It is necessary to replace the existing siding with the high-quality siding option.
Cracks & Holes
If you notice major cracks and holes in your home's siding, then it's better to replace it on the instant basis. A big hole can give entrance to the snow, ice, and rain and other major damages.
In order to meet your home's needs, it's necessary to move with the high-quality siding. A low-quality and improperly installed siding can cause big home damages due to the presence of moisture. If you experienced any of the above sign, then choose our contractors at Ontario Siding & Gutters for the instant replacement.