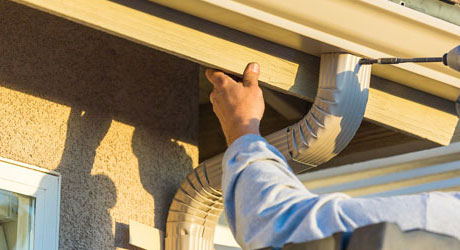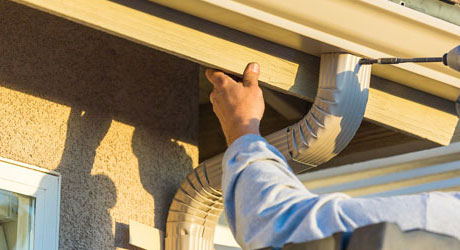 Yay! Winter is almost here! But, wait, isn't it the time when the gutters get blocked or say ice jammed?
As we all love winters, we have to take care of the gutters too. It is not rocket science; instead proper and healthy maintenance can protect your home in all seasons. You can start by a good cleaning to cover it up in order to protect it from any unwanted accumulation of matter or even ice!  Have a fixed maintenance regimen in order to prepare your house and the gutter to be winter-ready.
Cleaning the gutters
One of the first steps is to clean the gutters. Believe it or not, gutters are one of the ignored parts of our home. And, no attention is paid until the house faces a problem because of them. Thus, firstly, clean the gutters- remove the twigs, the debris of various unwanted matters, leaves- dried or not, etc.
To clean the gutters, you may use a broom or a leaf blower can come in handy. Even more so, if you think you will not be able to do that on your own due to certain reasons, call up a professional in order to clean them up. Moreover, another benefit that your professional might do to you is to inform you about any structural damages in the gutters. Make sure to get them repaired as early as possible to avoid burning a hole in your pocket in the future.
The cleaning of gutters not only prepares them for winters but also helps in preventing fire and simultaneously protecting the roof. Therefore, cleaning the gutters regularly, and checking on its structures often will help you keep further associated troubles and other safety hazards away.
Contact Today
Have you noticed some structural damage or just need gutter Installation Services? Then, it is time for you to call up one of the most trusted and sought-after professionals- Eaves and Siding. The professionals with years of hands-on-practice experience shall come to your place and examine and address the problem areas. The sooner you call up the professionals, the more money you save in the near future.