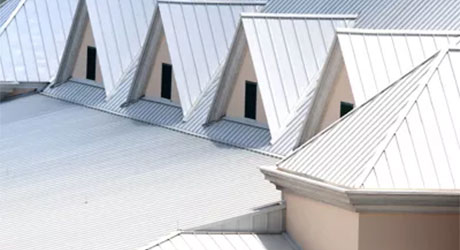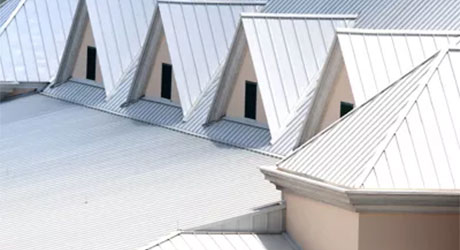 Beautiful style, energy efficient, fire resistance and proven performance for many years to come, a metal roof is a preferable choice of people for their home or office roof improvement. The benefits offered by metal roofs allow property owners to update their premises with top quality and lasting value products.
While some roofs get damaged by the extreme heat, the metal roofs provide you with several benefits such as:
Metal Roofing Benefits
Longevity
The metal roof offers proven performance expectation of more than 50 years, and you can extend its life by providing periodic maintenance. In addition to this, the metal roofing system can protect your home from extreme temperatures, marine air, hail, high winds and fire.
Energy Efficient
Made out of approx 35% recyclable material, it is recyclable by the end of the life cycle. Moreover, the roofing systems are coated with infrared reflective finishes, which keeps the roof surface temperature lower as compared to others.
Cost-Effective Solution
The metal roof comes with several benefits like durability, water and heat resistance, low maintenance and easy installation, and all come under your budget. Moreover, it reduces the cost of repair over and over again.
Undoubtedly, there are several apparent benefits of metal roofs. So, if you are planning to install the metal roof at your home or office, we are here for you. At Ontario Siding & Gutters, our experienced roofers provide metal roof installation to our residential and commercial clients.